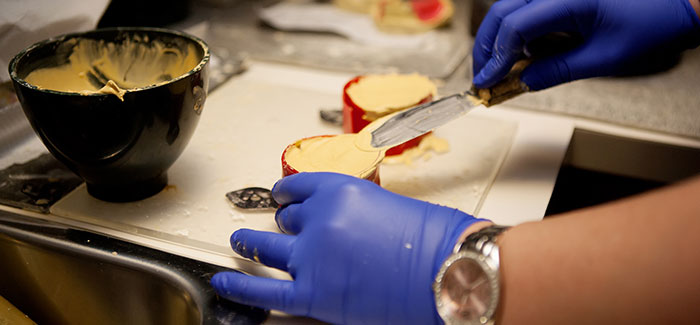 Dental terminology can be a little confusing, and sometimes you may not be sure of what type of treatment you might need. Here are some common terms to keep you well informed.
Missing teeth
Missing teeth can be the result of injury, neglect, genetics, gum disease and more. It can affect
your appearance, confidence, function and even general health. And if you can't chew food
properly, maintaining proper nutrition can be difficult.
We offer several services to replace missing teeth. We would be happy to meet with you to discuss what your best option would be:
• Implants
• Dentures
• Bridges
Call us at 705.652.8991 to find out more.
Bleeding gums
Bleeding gums are usually caused by plaque deposits under and above the gum tissue. Healthy gums should not bleed. This problem can be an indication of gum disease and can lead to bone and tooth loss. Often through assessment, thorough cleaning and maintenance, the condition can be brought under control.
Some of the services to help stop bleeding gums include:
• Oral hygiene instruction
• Stain removal & cleaning
Call us at 705.652.8991 to find out more.
Painful teeth
Painful teeth can be the result of a number of conditions including a broken filling, a broken tooth, decay, grinding, root sensitivity, receding gums and more. The key to avoiding extensive dental work is early evaluation, diagnosis and treatment.
Some of the treatments we offer are:
• Crowns
• De-sensitizing
• Extractions
• Fillings
• Root canals
Call us at 705.652.8991 to find out more.
Broken teeth
Whether you've just broken your tooth or had broken teeth for awhile, we will do our best to provide you with options. Many times we can save teeth, but we also realize there are times where extractions may be the best choice.
Call us at 705.652.8991 to find out more.
Orthodontics (crooked teeth)
Your smile and mouth function can be drastically improved with orthodontic braces. Straight teeth and a healthy smile can boost confidence – we find people smile more often!
Orthodontics involves straightening the alignment of teeth using braces or a removable retainer.
Call us at 705.652.8991 to find out more.
Improving your smile
Improving your smile can boost your confidence, help you look younger and even improve your health.
Some of the services that can help to improve your smile include:
• Orthodontics
• Smile rejuvenation
• Whitening
Preventative
This is probably the most important service we can provide. We believe that keeping your teeth and gums healthy with preventative dental cleanings and oral hygiene instructions is the best way to keep smiling!