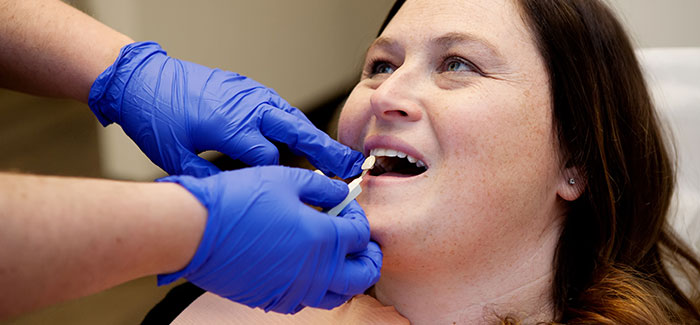 Aesthetic contouring and bonding
This technique can be used to alter the shape of worn or chipped teeth. Composite materials are used to mask defects and close spaces. The results are instant
Crowns (or "caps") and veneers are porcelain coverings that are custom made to match your natural tooth colour and are applied when a tooth is heavily filled or was previously treated with a root canal treatment. They provide excellent strength to the tooth while improving overall aesthetics.
Micro abrasion
This can be used to remove blemishes on the surface of the teeth, provided they're not too deep.
Orthodontics
Orthodontics involves straightening the alignment of teeth using braces or sometimes a removable appliance. Orthodontics improves both the function and appearance of teeth.
Veneers
A veneer is a customized thin porcelain cosmetic "facing" for your natural tooth designed to improve the appearance, shape, colour and size of your tooth. They're a conservative treatment and go a long way toward improving your smile.
Whitening
A bright, white, beautiful smile can really add to your confidence. We offer an assisted whitening solution that you apply at home. It's a professional, custom-fit-to-your-mouth, dental-quality whitening system that will give you superior results compared to products you'll find at the drug store.